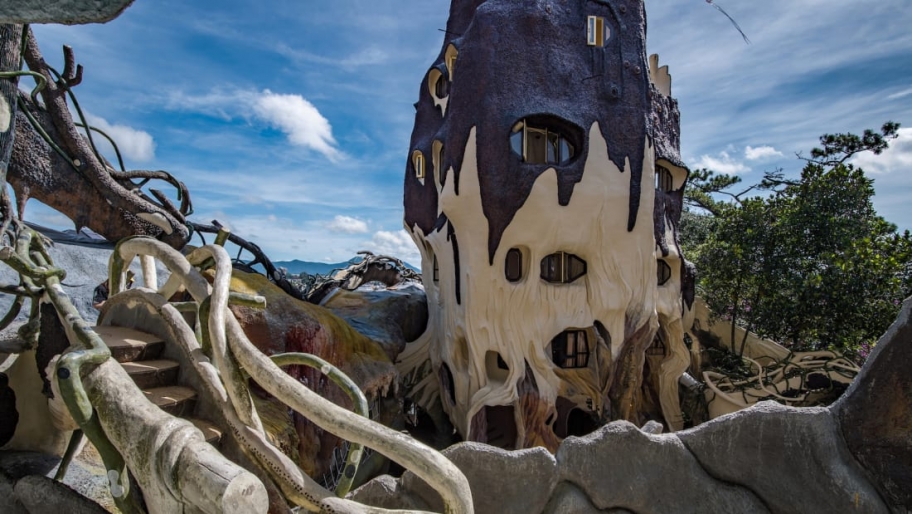 The story behind Vietnam's ''Crazy House''
(CNN) — Wild, weird, wonderful... there are many ways to describe the Crazy House (also known as Hang Nga Guesthouse) in Dalat, a relaxed mountain resort town in southern Vietnam.
One thing's for sure: This "crazy" complex is one of a kind.
Standing in stark contrast to Dalat's French colonial villas, the bizarre avant garde guesthouse is a maze of spiral staircases, sculptural bedrooms, undulating surfaces, swirls of bright colors, narrow bridges and hidden nooks.
The artist behind the structure, 79-year-old Dang Viet Nga, says it's the ultimate expression of her imagination.
"Crazy House is a culmination of my life and creativity -- it all came together in this structure," Dang, daughter of Vietnam's former general secretary Truong Chinh, tells 
CNN Travel
.
"I wanted to create something original, pioneering -- different from anything else in the world."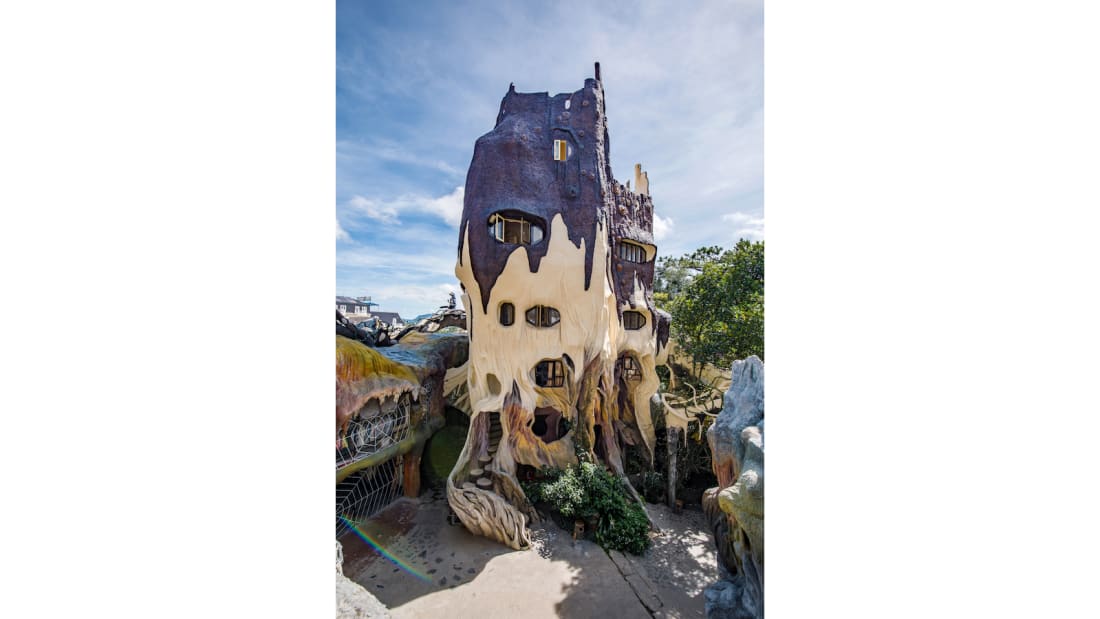 An exercise in creativity
After earning a PhD in architecture in Moscow, Dang worked for several years in Russia then moved to Hanoi, where she worked on government projects.
On a business trip to Dalat, Dang says she fell in love with the lush landscape, cooler climate and kind people and hoped to eventually move there.
In 1983, she relocated to Dalat with her then 8-year-old son, Nguyen Viet Thang.
After years of working on state-owned developments, which afforded little creativity, she felt compelled to unleash her imagination.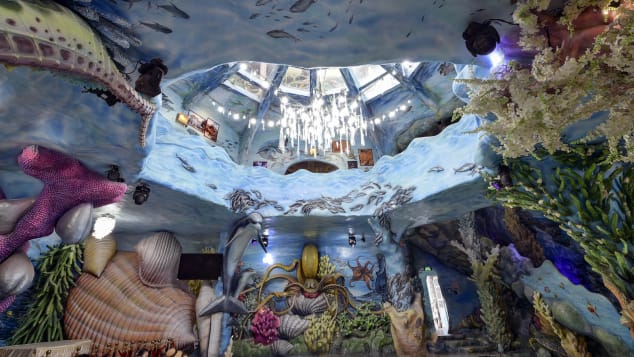 In February 1990, she drew up plans for Crazy House. But instead of blueprints, she created a series of paintings to communicate her fantastical vision.
As a form of expressionist architecture, the house has no right angles but rather organic forms that are designed to mirror natural elements, like mushrooms, shells, caves and spiderwebs.
"Crazy House will never really be finished. It's like a living thing. It is always changing."